Thilina Enterprises, the Industrial sewing machine importer and distributor in Sri Lanka was established in 1990, Thilina Enterprises has always been proud of the level of service and for more than 25 years.

Thilina Enterprises has offered the highest level of technical support and specialist knowledge of industrial sewing machines and making up equipment to ensure that our customers are suitably equipped for their production requirements.
SOLE AGENT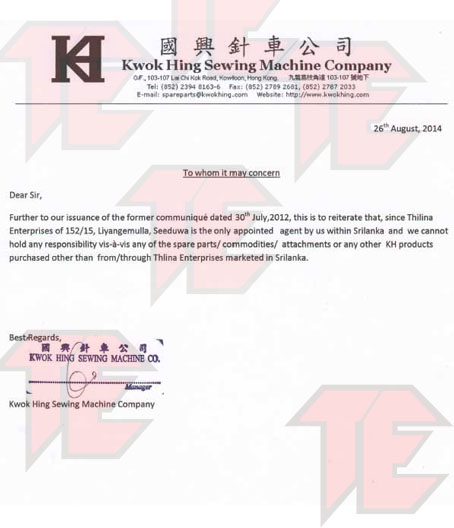 Visit our WEBSITE WWW.THILINAE.COM.